We are a company for web development. Our main mission is to provide satisfaction for our clients. We aim to provide the exact solution which meets the exact need. We don't create just a website, but we create THE website which fills the gap between you and your target.
Assessment
We assist you in finding the hidden needs and we suggest the best solutions for you.
Plan Everything
We offer to help you choose what is best for you efficiently, and then we plan everything with you!
Work Hard
We are passionate about what we do. We work hard through our passion to deliver your end product.
Deliver Quality
Your website is our masterpiece! we refuse to deliver any product unless it meets your expectations.







MOBLIE FRIENDLY
Responsive Design
Flexible user experience - no matter which device is being used, the user will have the best experience

Flexible layouts - we use a flexible grid to create the website layout that will dynamically resize to any width.

Flexible media - we make media (images, videos) scalable, by changing the size of the media as the size of the device changes.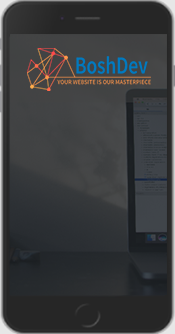 W
Whether your destination is to automate your tasks by creating a Web Application, or you want to reach your audience by creating an online platform for you. We can help you grow your business by bringing your profession to the web, where millions of people are waiting for you!
GET STARTED NOW